Peeled Garlic in New Zealand
Where to Buy Peeled Garlic: Your Guide to Finding Fresh and Convenient Garlic Cloves
Considering where to buy peeled garlic and purchasing it fresh, locally processed produce is generally recommended, rather than products processed overseas and transported extensively when buy garlic online nz and buying quality garlic. This is because the quality of the garlic diminishes the longer it is in the bag. Freshly peeled garlic will make a difference in the taste and texture of your dishes and those of your customers.
Garlic is more than just a culinary staple in most kitchens, distinguished by its intense aroma and distinctive flavour. It's also famous for its medicinal properties, like its potential to reduce the risk of heart attacks, support bone health, fight viruses, bacteria and fungi, and lower blood pressure and cholesterol levels.
If you're a restaurant owner, wholesaler, grocery shop owner, or food manufacturer looking for freshly peeled garlic in New Zealand, Longridge offers ready-to-chop or whole garlic that guarantees complete freshness!
We deliver in New Zealand for anyone needing the convenience and guaranteed freshness of our peeled garlic NZ!
Longridge is a 100% NZ-owned and operated company that supplies different sizes and quantities of peeled garlic in New Zealand. Over the past years of operations, we have been recognised as one of the market leaders in providing ready-to-use garlic cloves in resealable bags at reasonable prices.
Though we import whole garlic bulbs, we always peel them fresh here in New Zealand. Our mission remains the same: we want restaurants, food manufacturers, rest homes, boarding schools, hospitals and just the home cook to conveniently use garlic without needing to peel it. Our freshly peeled garlic nz ensures a firmer texture and is less prone to spoilage.
Why Buy Peeled Garlic Instead of Raw, Unpeeled Garlic?
Many people prefer to use pre-peeled garlic rather than raw garlic for multiple reasons:
1. Peeled garlic is ready to use as soon as you open the package, saving time and effort in the kitchen. This can be especially useful when you are in a rush or don't want to spend time peeling and chopping garlic.
2. Our peeled garlic nz has been graded, and poor-quality garlic discarded, which can be helpful for reducing waste and maximising freshness. This can help ensure that your dishes have a consistent flavour, texture, and quality.
3. Peeled garlic nz can be more hygienic than raw garlic. This is especially true if you are handling a large quantity of garlic, as peeling and chopping a lot of garlic can be time-consuming. It can leave your hands smelling of garlic.
Why Buy Peeled Garlic from Longridge
Peeled in NZ rather than peeled overseas, our garlic has spent less time in a bag
Our garlic is live produce, whereas imported Chinese garlic is not
No additives, compressed air to blow off the skin
Peeled fresh to order
Our prices are cheaper than NZ-grown garlic
Our garlic is supplied to the customer within a week of being peeled
Easy and convenient order process
Processed under NZ's strict food safety standards
You can order various quantities and package sizes from a 20-gram cup to a 20-kg carton in any number required depending on your needs.
Purchase the Finest and Freshest Peeled Garlic in NZ from Longridge for a Reasonable Price 
You don't have to waste time deciding where to buy peeled garlic or where to buy garlic online nz or peeled garlic in NZ that won't sit for too long because Longridge is here. We deliver fresh garlic, pre-peeled for your convenience and that of your customers.
Do you have further questions? Contact our team on (06) 755 0931 or sales@longridge.kiwi
About Us
Longridge
Limited
We take the fiddle out of peeling garlic, so our customers don't have to.
We are one of New Zealand's largest processors of peeled garlic.
We are 100% NZ owned and operated.
Convenient, ready to use garlic cloves in resealable bags.
Processed in New Zealand from imported and locally grown produce.
Longridge Limited
What We Do
Our focus is to supply fresh peeled garlic to the wholesaler food industry, food manufacturers, restaurant and hospitality sectors. Our customers are located country wide from Invercargill to Northland.
Our garlic has had minimal processing being simply peeled, graded, washed and packed. This ensures the vibrant taste and health benefits of our garlic is maintained.
Longridge Limited
Quality and
Food Safety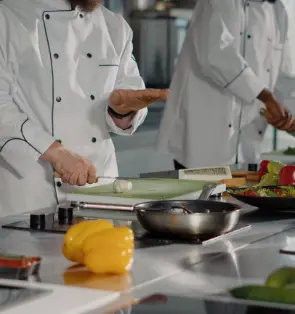 Longridge Limited
What Our Customers Say
"It's our preferred choice of garlic to be fair"
Bidfood Timaru
"We find the product fresh and easy to order, it is popular with our customers and we have been using it for years."
Capital Produce
"It is a great product which we use to manufacture our products, we have been using it for years, if any issue arises, these are sorted quickly."
Kapiti Artisan Bakehouse
WHERE TO BUY PEELED GARLIC
Capital Produce
—
Wellington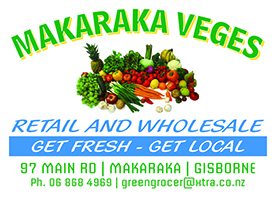 Makaraka Veges
—
Gisborne
Wholesale Foods
—
Brightwater Nelson
Riverlea Partnership
—
Palmerston North
Service Foods
—
Christchurch
Star Food Services
—
Napier
Capital Produce
—
Wellington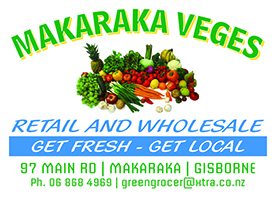 Makaraka Veges
—
Gisborne
Wholesale Foods
—
Brightwater Nelson
Riverlea Partnership
—
Palmerston North
Service Foods
—
Christchurch
Star Food Services
—
Napier